Calendar toggle: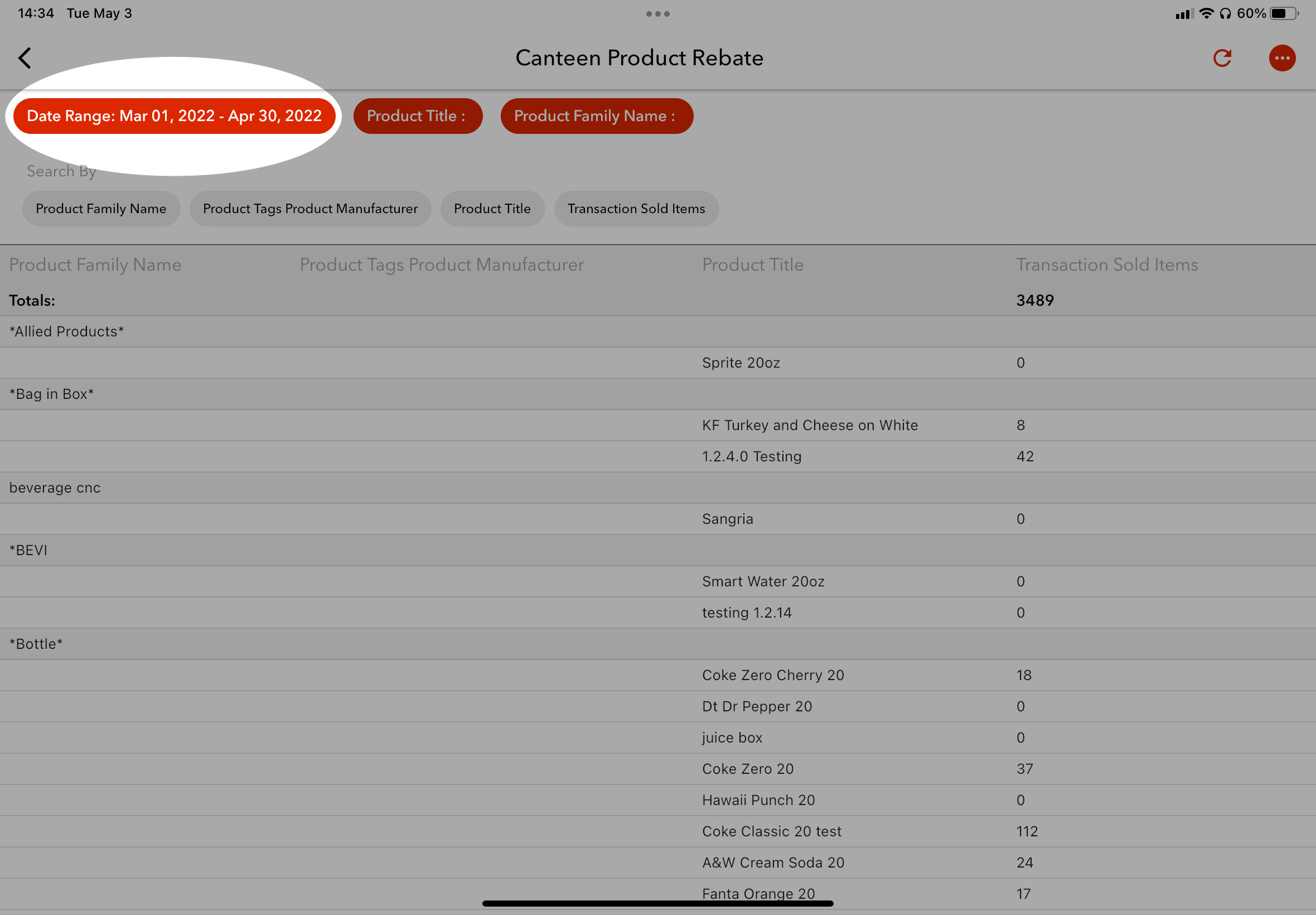 Select the top left red date range button

Select the start and end date range, then select Next

Select the top right refresh button
Red Filter Buttons:
These filters will vary based on the report and the settings

If you would like to add a red filter button, email support@gimmevending.com or send a request through your ZenDesk account

Most of these filters are set to search by "contains"
Use these to narrow the data to search by
Active filters will filter data for generated PDFs and XLS (Excel) Spreadsheets
Below is an example of using the "Product Family" filter to drill down to the "chips" product family:
Gray 'Search By' Buttons: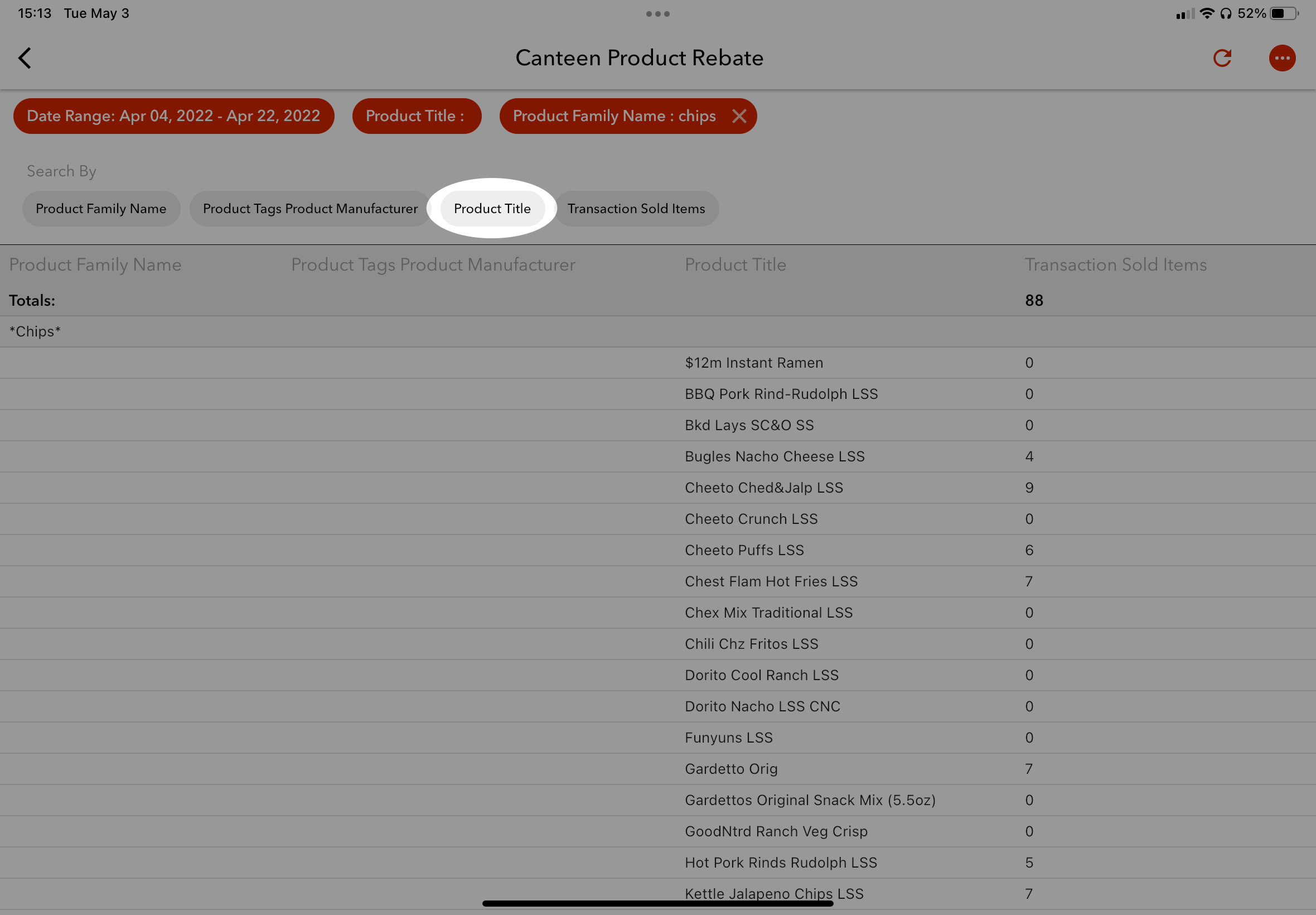 Think of these Search By buttons as a way to search within a column of data to narrow down the reported information
Use the Red Filter(s) first and the Search By button will search the data column within the filtered settings
Narrowing down the report data with the Search By buttons will also narrow down displayed data for PDFs and XLS (Excel) Spreadsheets
Below is an example of products filtered to the product family "chips" and searching for products with "bbq" in the title:
Was this article helpful? Let us know!
Vote: Yes (Yay!)
Vote: No (Sorry to hear that, please provide feedback as to why so we can fix it!)
Your feedback, positive and negative, helps us provide you with the resources to make you successful!