Planogram View: this view is more condensed compared to the planogram builder view
This view contains products placed in the market containing one or more of these values:

Inventory
Restock
Capacity
Planogram Builder view:
This view displays all the products placed in the market

Includes products with zero capacity, restock, and inventory so they can be scanned and purchased in these two instances:
A user swaps a product and/or changes the capacity and restock to zero
If the inventory of a product is incorrectly changed to zero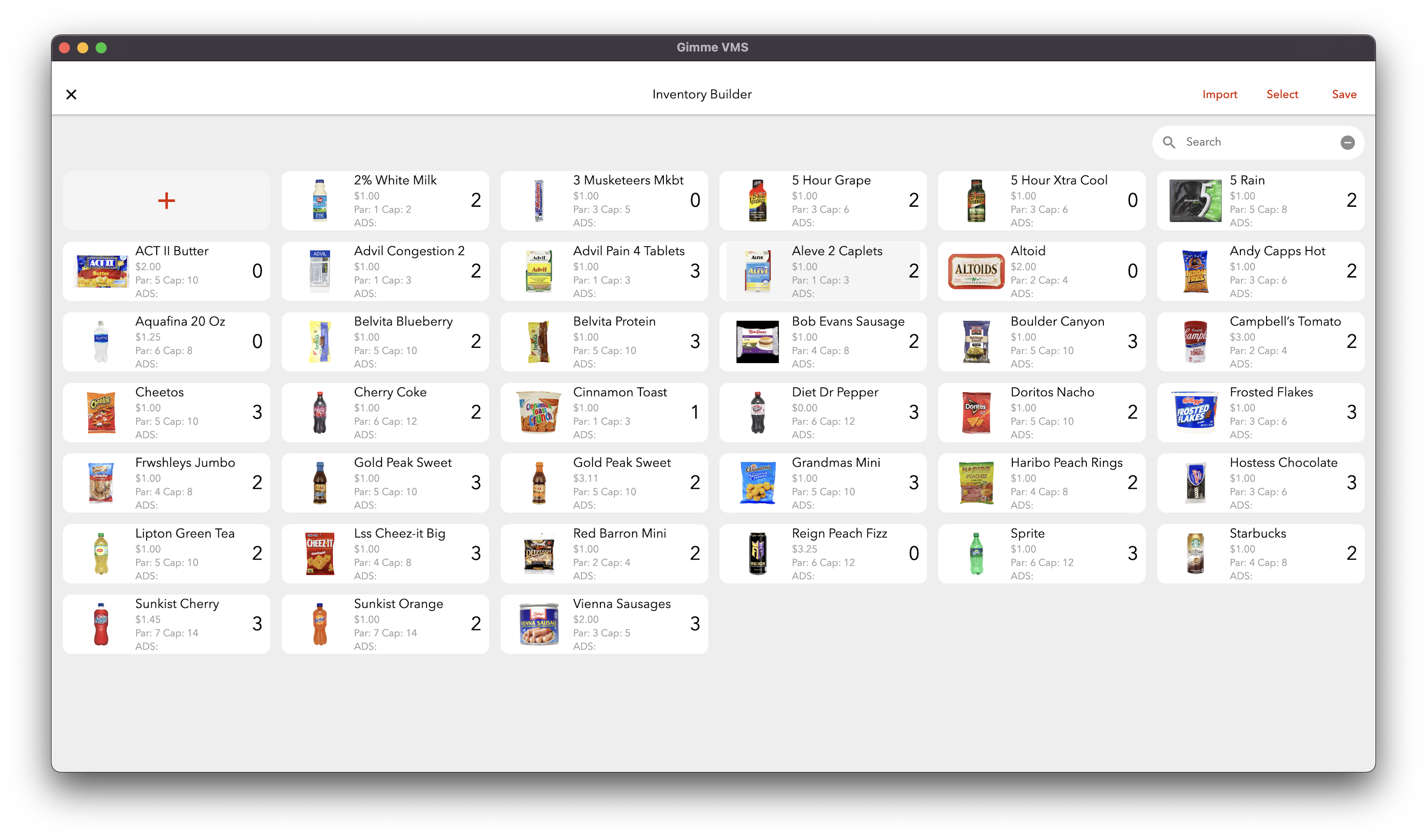 When a driver takes inventory of a market, the products in the Planogram Builder view will appear during the spot check. To create a more efficient way of inventorying a market:
Import POG from an existing market into the new market
Adjust the restock/capacity of products
Pick products and place them in the market
Complete a full inventory
Remove any products with a zero inventory on the Inventory Builder screen
*Note: products visible in the POG view in VMS are visible to Gimme Field users. Products with a zero par, cap, restock, and zero inventory will not display in the POG view in VMS or Field for a micro market visit.